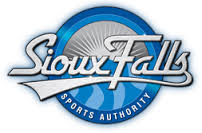 SIOUX FALLS, SD (KWSN-AM) Mayor Mike Huether has announced a vacancy to the Sioux Falls Sports Authority Board of Directors.
The Board was formed in 2006 by community leaders to recruit major sporting events to the Sioux Falls area. The organization attracts international, national, regional, and state sporting events by operating, leasing, enhancing, or owning sports facilities in the Sioux Falls area.
The Board is composed of 15 community members, an executive director, and project director. Five of those members are appointed by the Mayor with the advice and consent of the City Council.
All members are appointed to a three-year term or until a successor is appointed and qualified. Meetings are held the third Tuesday of every other month at 8 a.m. at the Sioux Falls Chamber of Commerce office.
Interested parties should log on to www.siouxfalls.org/boards-commissions to submit or download the application for appointment form. For more information, please contact Julie Wilson in the Mayor's Office at 367-8827.