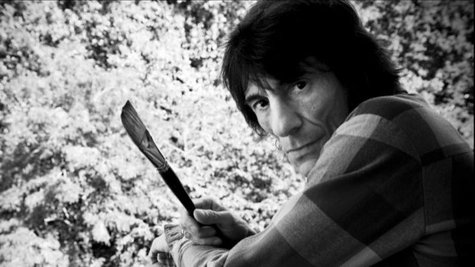 The Rolling Stones ' Ronnie Wood is not only a great guitar player but an accomplished artist, and the rocker has now volunteered to share his drawing and painting skills to help raise money for the Royal Academy Schools, the oldest art school in the U.K. An hour-and-a-half "Life Drawing" class hosted by the Rock and Roll Hall of Famer is among many lots up for bid in conjunction with the eighth edition of the Royal Academy Schools Annual Dinner and Auction.
As many as five guests will be welcome to attend the class, which Wood will teach in the London institution's historic Life Drawing Room, where many notable British artists learned their craft. Artists of any ability are welcome to participate.
The dinner and auction will take place on March 25 at Burlington Gardens, the new home of the Royal Academy's contemporary art and architecture program. An exhibition of artwork donated by various graduates of the school and other luminaries will be on display at the event, which also will include a gourmet dinner, a live auction and a silent auction.
To find out more about the lots up for bid, visit RA-Auction.com . Proceeds raised will go toward the Royal Academy Schools, which helps students accepted into its programs with their tuition payments.
As of Wednesday afternoon, bidding on Wood's drawing class was at 500 pounds, about $830.
Copyright 2014 ABC News Radio