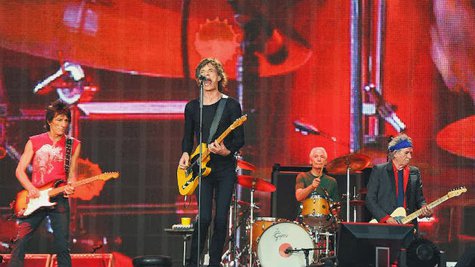 The Rolling Stones have announced a major show in Rome for this summer.
The band will play the ancient venue Circus Maximus on June 22, though a Roman official is already expressing concerns over the use of the site for a Stones performance. In a cultural ministry document obtained by Britain's The Telegraph , the official says, "This office does not consider it appropriate to set aside Circus Maximus for the concert for which the risks of protecting archeological heritage are not only elevated but also difficult to predict."
Circus Maximus has hosted other shows in recent years, including one by Lady Gaga .
In any event, expect the Stones this week to reveal more European dates for May and June.
Mick Jagger says in a statement, "I can't wait for the tour to hit Europe. It's a great time of the year to be playing and the tour is a good mix of festivals, stadiums and arenas. See you there!"
The Stones are currently touring Australia.
Copyright 2014 ABC News Radio