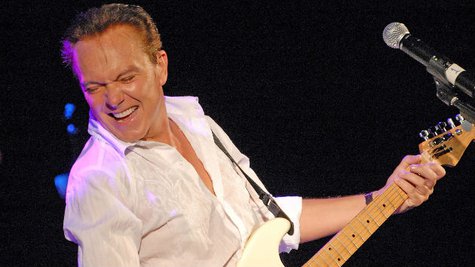 After pleading no contest to a DUI earlier this week and being ordered to enroll in rehab, David Cassidy said he knew he had to change his life around after his most recent arrest in January.
"I know now that if I continued to drink the way I was, I would die within two, three years," the Partridge Family star told Closer Weekly . "I would die emotionally and physically. I'd just be a sad, lonely drunk, and that's a horrible and frightening nightmarish picture."
The 63-year-old singer/actor continued, "I am not ashamed, and alcohol does not define me. It's been a problem for me for nearly 10 years, but it will no longer be a problem."
Cassidy said his January arrest in Los Angeles, in which he failed a field sobriety test, "was just stupid."
The one-time pop idol was ordered to enroll in a 90-day live-in rehab facility for alcohol abuse. He must also complete a nine-month alcohol program, and serve 60 months' probation.
The DUI arrest was Cassidy's third in the last five years.
He had been facing up to one year behind bars.
Copyright 2014 ABC News Radio