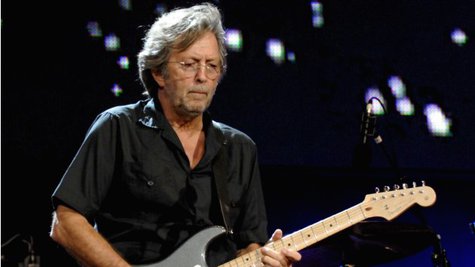 Last Sunday, Eric Clapton rocked the main stage of the New Orleans Jazz and Heritage Festival , and now fans who subscribe to AXS TV will get the chance to watch Slowhand's set. Clapton's performance has been added to high-def television network's coverage of the festival that will air today, May 4.
Clapton, who had never previously performed at Jazz Fest, included such favorites as "Pretending," "Crossroads" and "Layla" in set, which also featured an acoustic segment. Other artists who will be showcased during AXS TV's coverage on Sunday include John Fogerty , The Radiators and Canadian modern rockers Arcade Fire , whose performance will be broadcast live.
AXS TV's Jazz Fest programming will begin at 3 p.m. ET with a half-hour pre-show special, and will run through 11 p.m. The entire eight-hour block will re-air on Monday at 8 a.m.
Copyright 2014 ABC News Radio