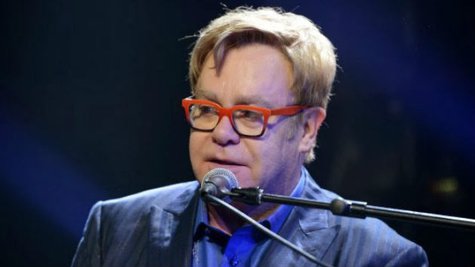 In addition to recording and touring the world non-stop, Elton John spends much of his time raising money for charity. He's so good at it that he is the highest ranking celebrity to land on The Sunday Times ' Annual Giving List, which surveys the U.K. residents who are the most generous when it comes to philanthropy.
According to The Times , John has directly raised or given more than 24 million pounds -- that's more than $40 million -- in the past year, including raising more than $23 million alone for his AIDS foundations in the U.K. and the U.S.
Among the other charitable music artists who made it onto the list is U2 's Bono , who donated 8 million pounds -- approximately $13.5 million -- to various causes.
Another generous musician appearing on the tally is Eric Clapton , whose Crossroads Guitar Festival at New York City's Madison Square Garden in April 2013 raised a bit less than 2.5 million pounds, or around $4 million, for his Crossroads Antigua drug and alcohol rehab center.
Copyright 2014 ABC News Radio