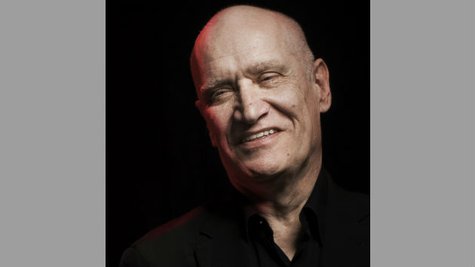 Ailing ex- Dr. Feelgood guitarist and recent Roger Daltrey collaborator Wilko Johnson has undergone a major operation related to the terminal pancreatic cancer he's been battling for more than a year. According to a message posted Friday on his band's official Facebook page, the 66-year-old rocker underwent a nine-hour procedure to have a pancreatic tumor removed.
In the post, Johnson's manager Lisa Climie reports that the surgery was successful and adds, "The head of the medical team treating Wilko said that they were happy with his condition."
Climie also says doctors will continue to observe Johnson closely for a few days, noting that they are "cautiously optimistic" about his condition.
Another Facebook message posted earlier last week explained that Johnson, who's continued to play concerts throughout his illness, has "had to cancel all of his public engagements" because of the operation and will be "out of action for the foreseeable future."
Johnson discussed his condition and the operation in an interview last week with the U.K. version of GQ . The article reveals that his surgery entailed not only removing the tumor, which was the size of a football, but all of his pancreas and spleen, as well as part of his stomach and large and small intestines. The good news is that it recently was discovered that Wilko's cancer is a less aggressive form, giving him the chance to live longer than expected. When his condition was diagnosed in late 2012, doctors told him he likely wouldn't make it past October 2013.
Wilko's made good use of his extra time -- in addition to playing lots of shows, he teamed up with The Who 's Roger Daltrey in November to record Going Back Home , an album featuring mainly new versions of songs Johnson wrote over the years. The record debuted at #3 on the U.K. album charts in late March.
Johnson said that after his initial diagnosis, he had completely accepted that he was going to die sooner than later. In response to the operation giving him a chance to stick around longer, Wilko told GQ , "It's unreal to me. I'm going to have to readjust my mind as well as my body."
Copyright 2014 ABC News Radio