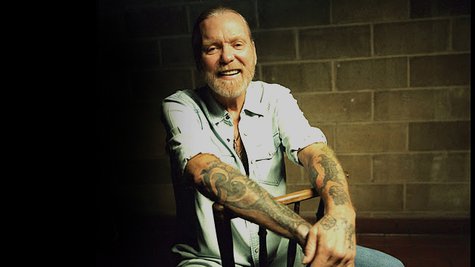 Gregg Allman is suing the producers behind Midnight Rider , the film based on his life, days after he reportedly asked the director to not resume production.
According to The Hollywood Reporter , Allman's lawsuit claims that Unclaimed Freight Productions obtained the rights to his story in 2013 but failed to begin principal photography on the project by an agreed-upon date: February 28 of this year. He further alleges that producers never paid him the full purchase price for his life story.
A hearing regarding a temporary restraining order on the film is set for May 12.
The Hollywood Reporter recently noted that the Allman Brothers Band frontman sent a letter to director Randall Miller , asking him to not resume production after a camera assistant was killed and several other crew members were injured on the set on February 20. In his lawsuit, Allman alleges the accident occurred during the pre-production phase.
William Hurt , one of two actors who was hired to portray Allman, bowed out of the film last month.
Copyright 2014 ABC News Radio