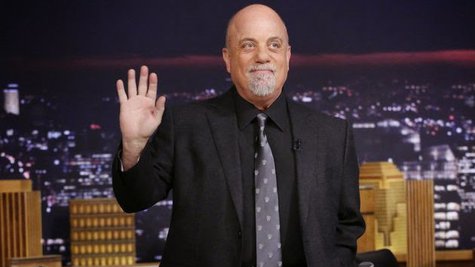 Billy Joel 's in a "New York State of Mind," literally: he's featured in a summer ad campaign designed to boost tourism in the Empire State.
Billy's voice is heard in a 30-second second video spot for the campaign, called ""I Love NY Summer Tourism." He says of his home state, "New York is my home -- there's no place like it in the world." He adds that his favorite place is Long Island -- the area he hails from, and where he still lives -- describing it as "an endless beach...with incredible fishing, Teddy Roosevelt 's home and the first port in the U.S."
The ad features shots of various Long Island scenes, and then Billy finally appears, performing, you guessed it, "New York State of Mind" onstage at Madison Square Garden. "Come discover YOUR favorite part of New York," Billy finishes. "There's something for everyone." Other stars who've done ads for the campaign include Vanessa Williams , Michael Strahan , Robert De Niro , Meryl Street and Steve Buscemi.
According to New York's Newsday , Billy's never appeared in an advertisement in the U.S. before, but he agreed to participate in the campaign because he's friendly with New York governor Andrew Cuomo . The two have worked together on various charitable causes, and Billy even performed at Cuomo's birthday party last year.