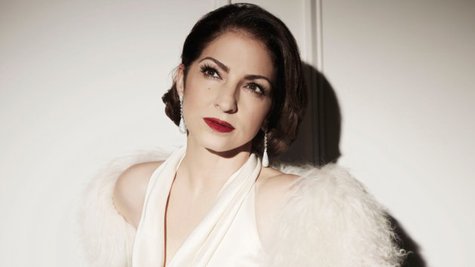 The hit songs of Gloria Estefan form the basis for a new musical called On Your Feet! , which will open on Broadway in the fall of 2015, according to The New York Times .
The production not only features Gloria's music, it'll be based on her life, and that of her husband, Emilio . In that way, it's similar to currently running shows such as Beautiful: The Carole King Musical , and Jersey Boys, which is about Frankie Valli and the Four Seasons. On Your Feet! will feature such hits as "1-2-3," "Conga," "Get on Your Feet" and "Rhythm Is Gonna Get You."
The creative team behind the musical includes Jerry Mitchell , the director of the Tony Award-winning Kinky Boots , as well as the writer of the musical The Bodyguard and the choreographer of the show Memphis. A try-out run will take place in Chicago next summer.
According to the Times, contrary to past comments by Gloria stating that the cast of the show would be chosen via a reality TV show, a spokeswoman said that, while a reality show may be used to find replacement and touring cast members, it won't be for the original Broadway cast.
Follow @ABCNewsRadio
Copyright 2014 ABC News Radio