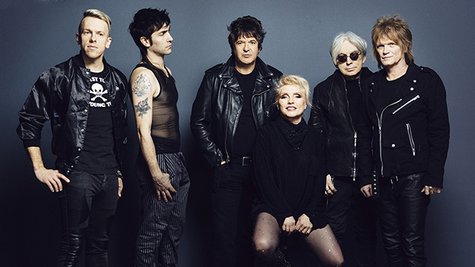 There are only a handful of bands who can celebrate 40 years of music. Blondie is among those few. The band's latest release, a two-disc collection called Blondie 4(0) Ever, celebrates that longevity with one disc of newly-re-recorded classics, Deluxe Redux: Greatest Hits. But it also looks to the future with one disc of new material called Ghosts of a Downl oad , and that's what Blondie co-founder, guitarist Chris Stein is enthusiastic about taking on the road.
Stein tells ABC News Radio, "It's very exciting to put out new music and it's really exciting to go on tour, and we have a good time. That's the main thing about doing this at this point is that we still have a good time."
Singer Debbie Harry agrees, telling ABC News Radio, "[It's] exciting [and] fun to come up with new stuff, and to see the audience being turned on...dancing and having a good time. That's the point."
Blondie has two U.S. shows scheduled for this weekend -- in Atlantic City, New Jersey and Bethlehem, Pennsylvania -- before heading to Europe for a string of dates.
Blondie 4(0) Ever is available at retail and digital outlets.
Follow @ABCNewsRadio
Copyright 2014 ABC News Radio