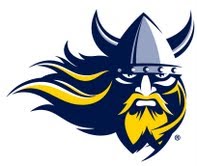 NEW ORLEANS, LA (KWSN) - Augustana cross country/track and field placed both their programs in the top 10 of the US Track & Field and Cross Country Coaches Association program of the year standings. The Viking women's teams combined to place sixth and the men finished eighth.
The program of the year standings are calculated by each team's finishes at the cross country, indoor track and field, and outdoor track and field national championships. A team must score at each of the three championships to be eligible for the standings -- 12 women's teams and 16 men's teams scored at all three meets to earn spots in the final standings.
Adams State swept the men's and women's awards with the ASU men winning the Damon Martin men's program of the year award with five points and the Grizzly women taking the Jerry Baltes women's program of the year honor with a seven-point total.
Augustana's top-10 finishes were fueled by their top-five finishes at the fall NCAA Cross Country championships. The men registered a program-best third-place finish behind All-American finishes from Paul Yak, Tom Karbo, and Harald Karbo. The women rebounded to take fifth at the cross country championships with Kristin Brondbo and Runa Falch each collecting their fourth All-American honors.
With points being awarded by the place each team finished, the men held three points and the women five entering the indoor track and field season. Both distance medley relay teams placed sixth and Brondbo took third in the women's 3,000-meter run to score for their teams.
The Vikings women and men slid a bit in the rankings, but tallied 27 and 39 points, respectively, from their finishes at the NCAA Indoor Championships. A successful trip to the NCAA Outdoor Championships bumped the women up three spots to finish in sixth overall and the men remained eighth.
Kyle Blakeslee's runner-up finish in the women's 3,000-meter steeplechase gave the Vikings a 25th-place team finish to collect 28.5 points towards their program of the year total. Harald Karbo took third in the men's steeplechase and Aduo Omot placed eighth in the men's 800-meter run for a 28th-place team finish to add 28 points for the men's program of the year score.
The Augustana men were the highest-finishing team from the Northern Sun Intercollegiate Conference and the NCAA Central Region. The Viking women were edged by Minnesota Duluth for the top ranking from the NSIC with UMD taking fifth.
Courtesy: Augustana College Sports Information