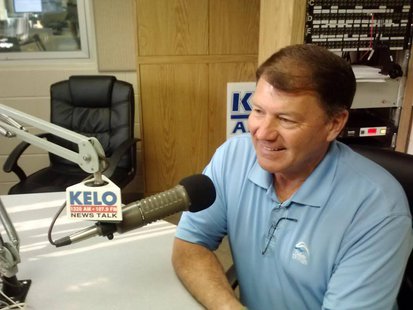 Sioux Falls, SD (KELO AM) - Through a joint press release, South Dakota's 3 underdog US Senate candidates called out frontrunner Mike Rounds today, asking him why he is skipping a series of debates between now and the end of September, including today's debate sponsored by the East River Electric Coop.
Through the release the candidates said they want an empty chair at all upcoming debates that Rounds will not be attending to be placed on the stage, signifying someone is missing. This includes debates hosted by KSFY TV and the Rapid City Journal on September 10th and 11th All 3 candidates also said Rounds is disrespecting west river voters, as he will not appear in any debates in that portion of the state.
Adding more fuel to the fire was the fact that Rounds appeared at today's East River Electric debate even though he did not participate, according to a press release from Rick Weiland. Wieland's camp called the move disrespectful not only to the East River Electric Coop but to the voters of South Dakota as well.