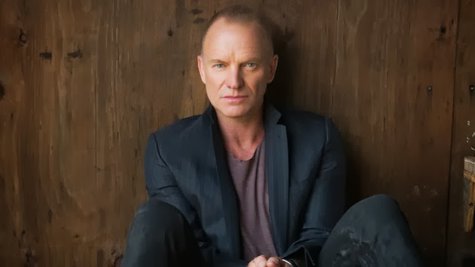 Sting is among the recipients of the 37th annual Kennedy Center Honors .
The former Police- man joins R&B legend Al Green , actors Tom Hanks and Lily Tomlin , and ballerina Patricia McBride in receiving the prestigious honors, which are presented each year by the John F. Kennedy Center for the Performing Arts in recognition of recipients' lifetime contributions to American culture through the performing arts.
"The Kennedy Center celebrates five extraordinary individuals who have spent their lives elevating the cultural vibrancy of our nation and the world," Kennedy Center chairman David M. Rubenstein said in a statement announcing the honorees. "Al Green's iconic voice stirs our souls in a style that is all his own...Sting's unique voice and memorable songwriting have entertained audiences for decades."
Per tradition, this year's honorees will first visit President Obama and first lady Michelle Obama at the White House on December 7 before traveling to the Kennedy Center for the Performing Arts for the gala ceremony, which will be recorded for broadcast on CBS on December 30. The awards themselves will be presented December 6 at the State Department, at a dinner hosted by Secretary of State John Kerry .
Last year's recipients included Billy Joel , Carlos Santana , Herbie Hancock , actress Shirley MacLaine and opera singer Martina Arroyo .
Follow @ABCNewsRadio
Copyright 2014 ABC News Radio