« back to texting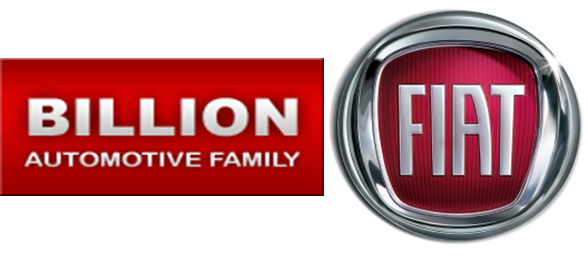 Billion Fiat
If you are from the Sioux Falls area and looking for a new or used Fiat, Billion Auto has all the information you need to know. We don't just carry Fiat either - we have most all makes and models of cars and trucks, both new and used. You can be sure you'll find what you are looking for with the largest online automotive inventory in the Midwest! We have over 4000 vehicles to choose from!
Contact Information
69th St & Louise Ave
Sioux Falls SD 57108
888-667-2523
---
*Message & data rates may apply. Text STOP to quit. Text HELP for help or call 877.571.0774 for support. To opt-out of alerts, text KEYWORD and STOP to 35270 (Ex. STOPWEATHER). Subscribers will receive no more than twenty messages per week when subscribing to any of our Alerts or Offers. No purchase necessary. Marketing text messages will be delivered to the phone number you provide at opt-in.
Approved carriers for texting 35270 are: Verizon Wireless, T-Mobile, Sprint/Nextel/Boost, AT&T, U.S. Cellular, Cellcom and Element Mobile. Sprint users may need to call their customer service representative to have the short code functionality activated on their cell phones. For questions or support, please call 877.571.0774.